Sestriere In Negozio:
an innovative and successful Concept Store, which easily adapts to your shop and is immediately profitable
An innovative sale point dedicated to everyone who not only wants to sell paints but wants to immerse customers in the colour's emotion and offer them a wide range of services. Its success results from a combination of a field analysis commissioned by Sestriere and a modern vision of resale.
External presentation, internal exposition, website, space survey, event area, state-of-the-art tintometric system, all of this aimed at communicating the existence of an advanced "laboratory" sale point, where the field experts such as interior designers and architects find tools, spaces and "inspiration" to better customise their works.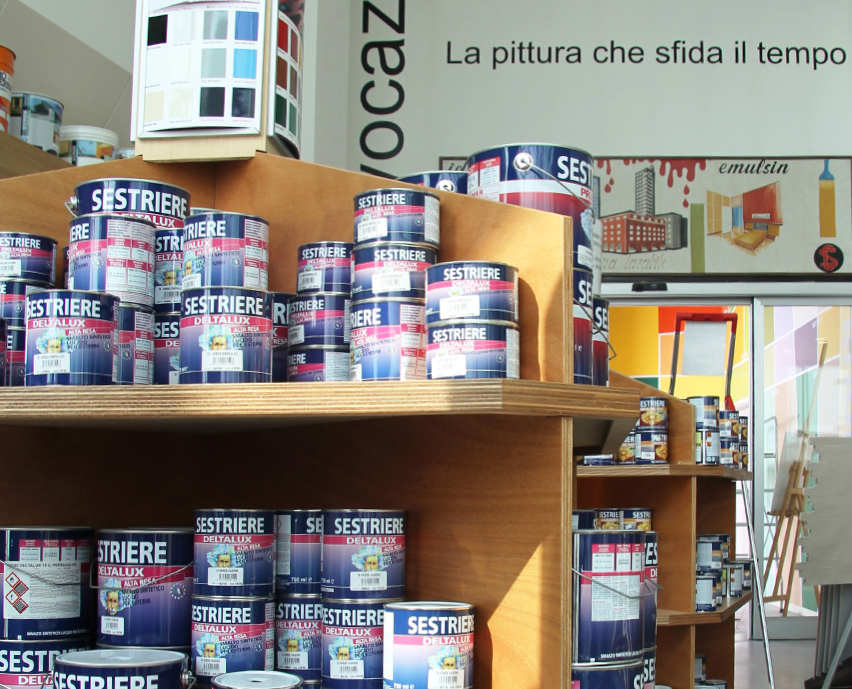 In particular an emotional and innovative Show Room was studied in details, which was already tested and fully appreciated by customers, which allows:
Exhibition of applied colours and possibility for customers to autonomously create harmony and matches, thanks to The Wall, which is an exclusive feature of Sestriere.
Exhibition of decorative elements on large-size panels with space dedicated to the display of video tutorials to incentivise the do-by-yourself.
Exhibition of complementary items acting as pole of attraction to colours.
Wide choices of prestige wallpapers for customers.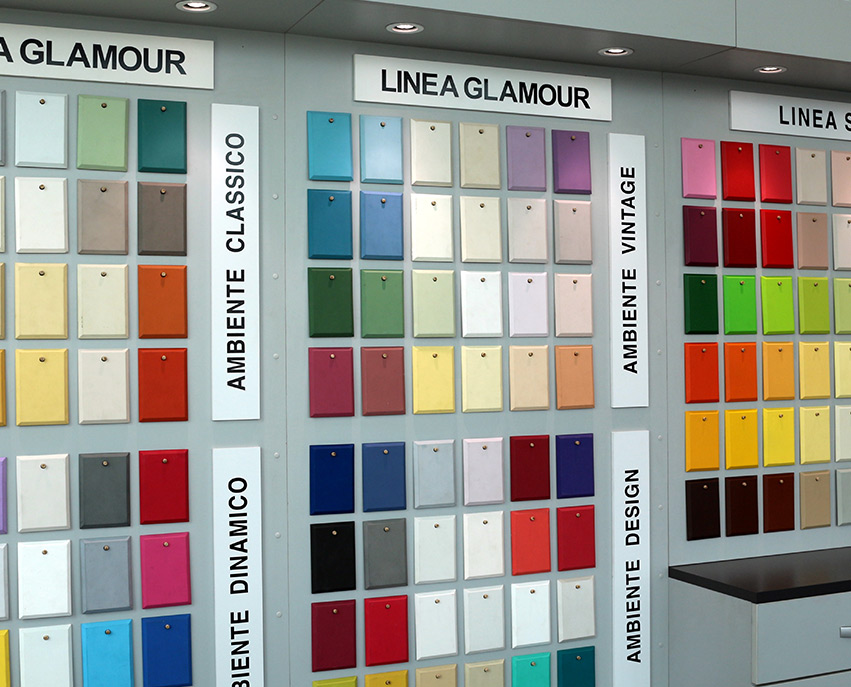 A format that can be replicated on your Sale Point, fully or in part, to boost your business.
Increase your turnover from resale by choosing and including Sestriere's innovative tools IN NEGOZIO. You can do it in two ways:
Fully: transform your sale point by redistributing the spaces and paths according to our format. This way you will make the most of your income, as proved by our partners.
In part: if you have space problems, start with a tool and assess the impact on your sale, and choose whether adding others.